JOIN ONLINE! PAY DUES ONLINE!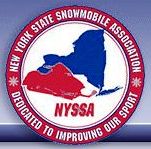 THE FOLLOWING IS THE SCHEDULE FOR THE 2017/2018 SOUTH SHORE TRAILBLAZER MEETINGS! ALL MEETINGS WILL BE HELD ON THE 2ND THURSDAY OF EACH MONTH. MEETINGS ARE HELD AT THE BRIDGEPORT V.F.W. IN BRIDGEPORT AT 7 P.M.
DOWNLOAD THE 2017/2018 MEETING SCHEDULE
Meeting
October 12th 2017
Meeting
November 9th 2017
Meeting
December 14th 2017
Meeting
January 11th 2018
Meeting
February 8th 2018
Meeting
March 8th 2018
Meeting
April 12th 2018
THE NYS SNOWMOBILE SAFETY CLASS SCHEDULE IS AS FOLLOWS:

**** THIS IS FREE *****
SESSION 1: DECEMBER 2, 2017

SESSION 2: JANUARY 20, 2018

TIME: 8:00 AM TO 4:00 PM

LOCATION: PARKS & REREATION DEPT: LEGION ROOM

AGES: 10 TO 18 YEARS OLD

FEE: FREE

CLASS SIZE: MAX 50

TOWN OF SULLIVAN PARKS & RECREATION DEPT (315) 687 - 3471

DETAILS: THIS 8 HOUR COURSE WILL TEACH NYS REGULATIONS AND SAFETY TIPS. COMPLETION WILL ALLOW YOUTH TO OPERATE A SNOWMOBILE IN NYS WITH A SCORE OF 75% OR BETTER ON THE TEST. INSTRUCTOR IS DARREN LADD OF THE MADISON COUNTY SHERIFF'S DEPARTMENT.